[MetArtX.com] Eve Sweet (Red Wine) [2021-11-28, Nude, Posing, Solo, Masturbation, 1080p]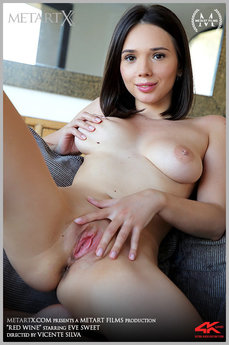 Имя актрисы: Eve Sweet
Название ролика: Red Wine
Подсайт и сайт: MetArtX.com

Дата производства: 2021-11-28
Жанр: Nude, Posing, Solo, Masturbation
Продолжительность: 19:00

Описание: Cute brunette Eve Sweet pours a glass of red wine for you, and one for herself. She sips it as she lounges on the sofa, hands roaming over her sexy body. Rocking her hips, she rubs her pussy through her cherry-red yoga pants, then pulls them down so she can strum her clit avidly. The horny beauty uses both hands to masturbate, thrusting her fingers into her wet slot until she s overwhelmed by an intense orgasm. She s glowing with pleasure as she gets naked and fondles her gorgeous breasts, tugging at her stiff nipples. Diddling frantically, she gives herself another powerful climax, then goes face down ass up and fingerbangs herself to a third before she s finally sated.

Тип HD видео: 1080p
Видео: 1920 x 1080 (16:9) 50.000 fps 5 000 Kbps
Аудио: AAC 44.1 KHz 2 channels 96.0 Kbps
"Скриншоты и скринлисты"